Valitse sijainti ja kieli
Valitse sijainti ja kieli


CCLI – keitä me olemme
Miten kaikki alkoi?
Tarinamme alkaa vuonna 1984. Eräs pastori Portlandissa, Oregonissa kuuli oikeuden käsiteltävänä olevasta 3,1 miljoonan dollarin tekijänoikeussyytteestä arkkihiippakuntaa vastaan Chicagossa. Pastori tiedusteli omalta ylistyspastoriltaan Howard Rachinskilta, olivatko heidän seurakuntansa tekijänoikeusasiat kunnossa.
Tammikuussa 1985, Howard alkoi kehittää konseptia nimeltä "permission of use" (käyttölupa), jossa seurakunnille myönnettäisiin lupakaavake ei-kaupallisielle kopioinnille erillistä tarkoitusta varten. Konseptin nimeksi tuli "Starpraise Ministries" ja siitä tuli CCLI:n edeltäjä
Kävi ilmeiseksi, että tekijänoikeuslisenssi seurakunnille, lauluntekijöille ja musiikkikustantajille oli asia, joka tulisi ottaa vakavasti. Markkinat antoivat myöntävän vastauksen ja seuraavan vuoden lopussa 1,150 seurakuntaa liittyi Starpraise-lisenssinhaltijoiksi.
Tammikuussa 1988 Starpraise Ministries yhtiöitettiin ja huhtikuussa nimeksi vaihdettiin Christian Copyright Licensing, Inc. (CCLI)
Mitä uskomme edelleen. Alkuperäinen näkymme oli olla paitsi palvelumuoto itsessään, myös palvella seurakuntaa tekijänoikeuskysymyksiin liittyen. Halusimme suojella seurakuntaa mahdollisilta tekijänoikeuslain rikkomusten seuraamuksilta ja rohkaista hyödyntämään tekijänoikeussuojattua materiaalia kokouksissa ja jumalanpalveluksissa. Samalla kun tuotteemme ja palvelumme laajenevat ja kehittyvät, olemme edelleenkin sitoutuneet alkuperäiseen näkyymme.
CCLI palvelee yli 250,000 seurakuntaa ympäri maailmaa.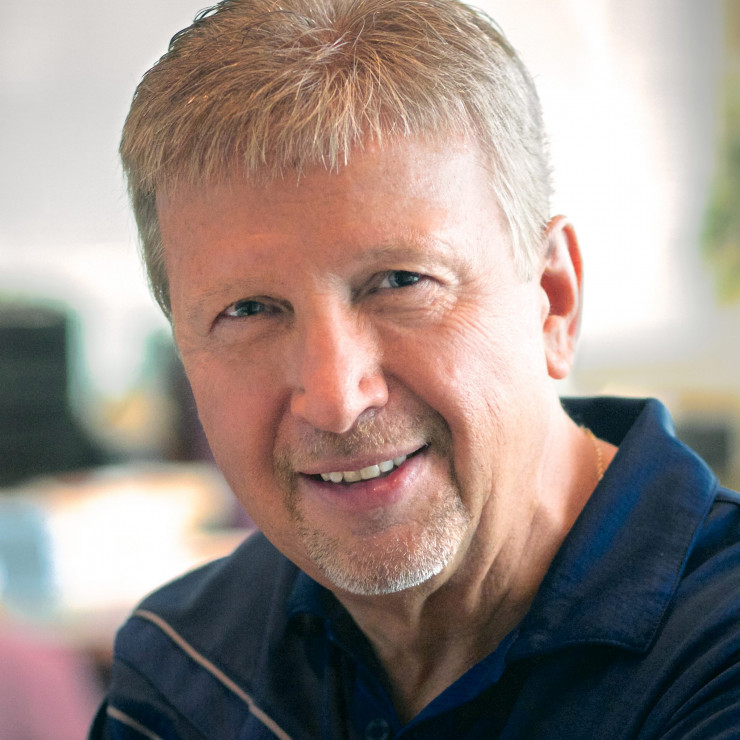 Perustajamme Howard Rachinski
1984
Tekijänoikeussyyte arkkihiippakuntaa vastaan Chicagossa
1985
Howard Rachinski loi "permission of use" -tekijänoikeuskaavakkeen

Starpraise Ministries perustettiin

250 seurakuntaa allekirjoittivat lisenssin
1986
1,150 seurakuntaa allekirjoittaa CCLI-lisenssin
1987
Starpraise Ministries kohtaa brittiläisen kollegansa CMA:n.

Starpraise Ministries ja CMA laativat seurakuntien tekijänoikeussopimuksen
1988
Starpraise Ministries yhtiöitettiin

Starpraise vaihtaa nimekseen Christian Copyright Licensing Inc. (CCLI)

CCLI lanseeraa Church Copyright Licence:n - Seurakuntien tekijänoikeuslisenssin
1991
CCLI aloittaa yhteistyön brittiläisen CMA:n kanssa
1994
CCLI aloittaa lisenssitoiminnan kouluissa Englannissa
1995
Ensimmäinen SongSelect -logo näkyy disketillä
1995
1995
CCLI laajentaa toimintaansa Etelä-Afrikkaan
1997
CCLI laajentaa valokopioiden lisenssöinnin Austraaliaan ja Uuteen-Seelantiin
1998
CCLI laajentaa toimintansa ei-englantia puhuviin pohjoismaihin
2001
CCLI ja MPLC ryhtyvät yhteistyöhön aloittaakseen CVLI:n vuonna 2001ja seurakunnat voivat hankkia Church Video Licence -palvelun (Seurakuntien Videolisenssi)
2001
2002
CCLI aloittaa tekijänoikeuslisenssien myymisen seurakunnille Benelux-maissa
2004
2006
CCLI laajentaa toimintaansa Saksaan
2007
2008
CCLI aloittaa toimintansa Singaporessa
2009
CCLI laajentaa toimintaansa Brasiliaan
2012
CCLI aloittaa toimintansa Koreassa
2012
2016
CCLI-lisenssin voi nyt hankkia ympäri maailmaa uusien globaalien sopimusten ansiosta
2017
CCLI lanseeraa SongSelect -palvelun pohjoismaissa
Valitse sijainti ja kieli
Valitse sijainti ja kieli
© 2022 Christian Copyright Licensing International. Kaikki oikeudet pidätetään.
Tämä sivusto on suojattu reCAPTCHA: lla ja Googlen Privacy Policy and käyttöehdoilla.
Privacy Overview
This website uses cookies to improve your experience while you navigate through the website. Out of these, the cookies that are categorized as necessary are stored on your browser as they are essential for the working of basic functionalities of the website. We also use third-party cookies that help us analyze and understand how you use this website. These cookies will be stored in your browser only with your consent. You also have the option to opt-out of these cookies. But opting out of some of these cookies may affect your browsing experience.
Necessary cookies are absolutely essential for the website to function properly. This category only includes cookies that ensures basic functionalities and security features of the website. These cookies do not store any personal information.
Any cookies that may not be particularly necessary for the website to function and is used specifically to collect user personal data via analytics, ads, other embedded contents are termed as non-necessary cookies. It is mandatory to procure user consent prior to running these cookies on your website.